INNO
INNO Metal & Assembly – further referred to as INNO – has been around for more than thirty years. More than 150 employees work there, including work preparation (engineering), production (metalworking and assembly) and support services such as purchasing and planning.
The management of INNO is now in the hands of the second generation, Gertjan van den Hazelkamp and Anouk Manders. They highly value INNO's innovative qualities, without losing sight of the warm-hearted character of their family business.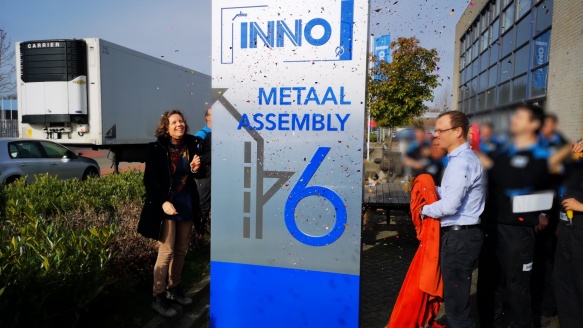 The organisation
Coordinate work components in such a way that the progress of production is transparent and that high-quality products are also 'deposited' at the end of the journey. From this point of view, the INNO management has organized its company. As a result, three business units operate, each with their own specific assignments.
The developers are found in Sales and Engineering. The technical-creative thinkers who – usually in consultation with the client – take a customer project to successful product development: technically successful design, released and at the right cost price.
INNO employees work in the Production business unit, who carry out skilled manufacturing work. On the one hand, this concerns the various forms of metalworking (such as sheet metal work, milling, welding and bending); on the other hand, it is about assembly: assembling separate components into one whole.
Supply. Here, purchasing and logistics work together with our planning to have the right materials available at the right place at the right time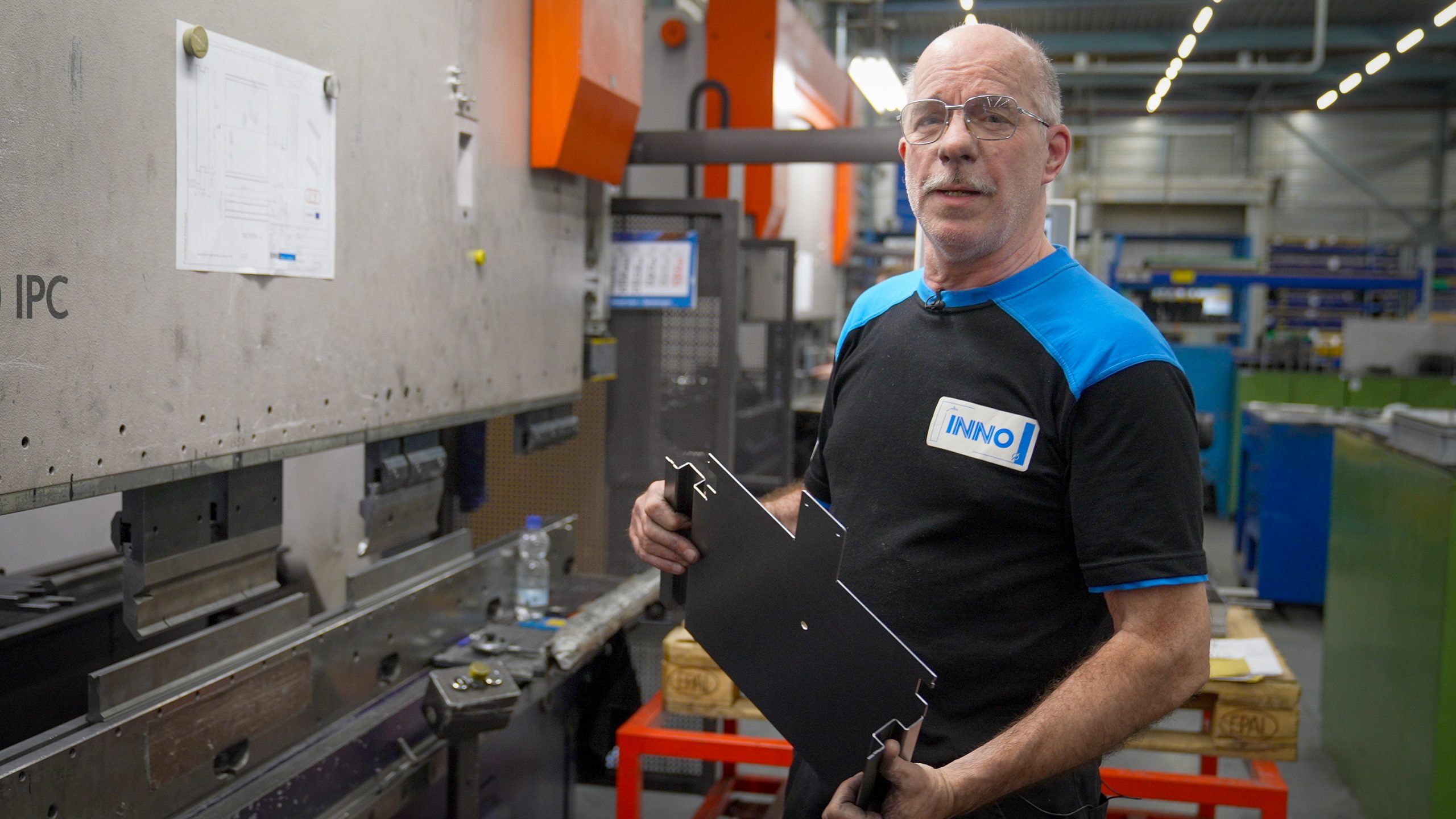 "What I like is that at Inno we build a whole machine from scratch.".
-Peter Stoelers-