Industrialize & NPI
In the earlier design phase, calculations and 3D designs have shown: the product is manufacturable and functional. Can it be put into production without any objection? No, that creates irresponsible risks. First, a prototype has to be validated, an important step towards making your design ready for series. All the more so because the strict requirements associated with the final product release must be met.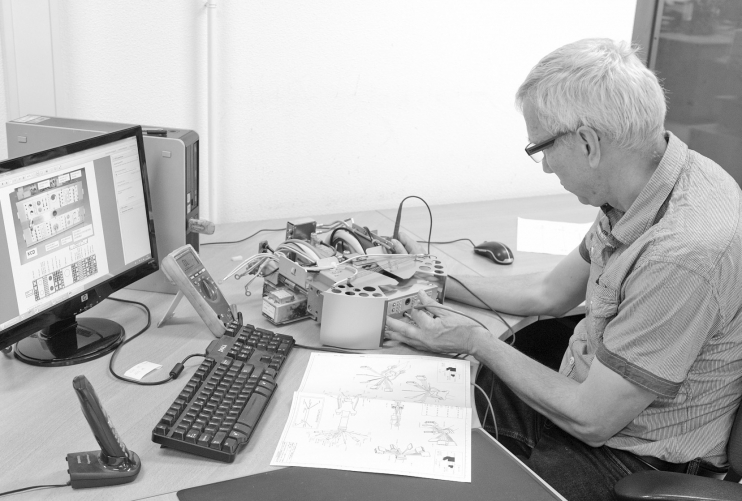 The preparations that characterize this pre-production phase mainly consist of testing the 'manufacturability' and the 'error curve' of a product. This includes drawing up assembly instructions, test protocols and technology selections. This also includes recording critical dimensions, developing customer packaging and building test setups. Just like taking care of the technical documentation and the construction of pre-production models (PPM).
In all these activities, INNO employees can provide you with a high degree of service. For years in a row they have shown that they master the transition phase from design to production down to the last detail. Technical and strategic. Pays off for you because you can scale so quickly.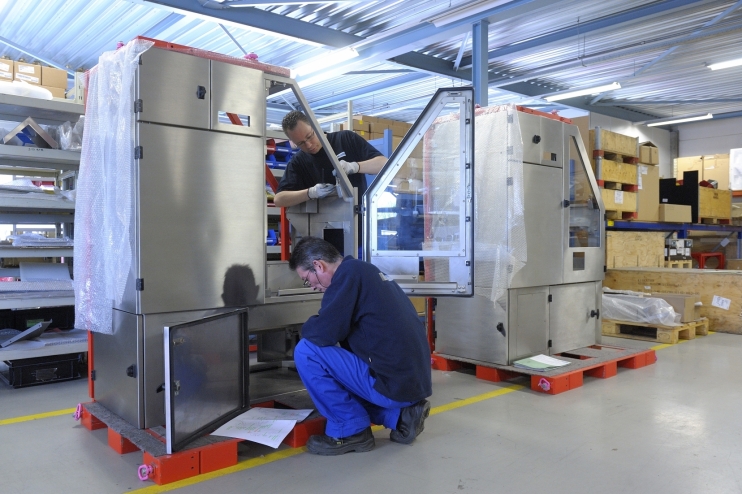 Machine covers
With projects it is important to have a clear idea of where the realization can best take place, with the client or with a contractor such as INNO. There are often good arguments for the latter: the expertise of employees, appropriate tools and adequate equipment are available on site. That is why INNO offers outsourcing as a solution for some projects: parts of an assignment are outsourced to INNO, where they are carried out by its own employees in their own business premises.
The latter happened when INNO was called in to apply machine covers. The German machine builder for the tobacco industry, among others, established that the application of a complete machine covering, including hinges and locks, was such a specialist operation that transferring the work to the INNO factory was desirable. A wise choice, as it turned out. More than 200 drawing-related manufacturing parts with mostly refined welded parts that were created via critical processes (such as belt grinding) formed the basis for perfectly fitting machine covers.