Engineering
INNO has its own engineering department consisting of design and manufacturing engineers with which we can unburden you in product development.
Concept development
INNO supports you in the design process
A good start is half the work. Anyone who gets a project on track will reap the benefits in all subsequent phases. Every design process should therefore start with a well-considered investigation. This prevents disappointments, for example when it comes to the cost price.
INNO can be of great support in this research phase. The company has extensive experience in starting up projects. From the first moment you consider bringing a product to the market, INNO is by your side. As the reliable partner who puts your wishes first. And as the expert service provider who provides you with a support package that matches it. For example, regarding the program of requirements, the manufacturability of the model or the prices to be determined. Points of research that reveal their advantages later in the process.
Product design
INNO supports you in the design process
A well-designed design phase provides answers to three essential questions. One: is the product manufacturable? Two: does it provide the features it's supposed to be? Three: will everything remain affordable? INNO helps you to answer these questions. And gives you the tools to enter the market quickly and responsibly.
As far as manufacturability is concerned, INNO is at your side with 3D designs that provide insight into numerous matters. Think of assembly and assembly ( design for assembly ), testing and verification ( testing and verification ), packaging and transport, and the construction of a prototype. INNO also offers a helping hand with certification and validation : all official documents regarding product release, origin, reliability and legal validity of your product are put in order.
INNO also creates clarity about the functionality of your product. Extremely secure calculations – including for strength, lifespan, safety and tolerance – give you the certainty that you are bringing a machine to the market that does what it is supposed to do. It doesn't stop there. Thanks to their knowledge of manufacturability, INNO employees can realize all functionalities at the best cost price. An aspect that INNO always keeps a close eye on.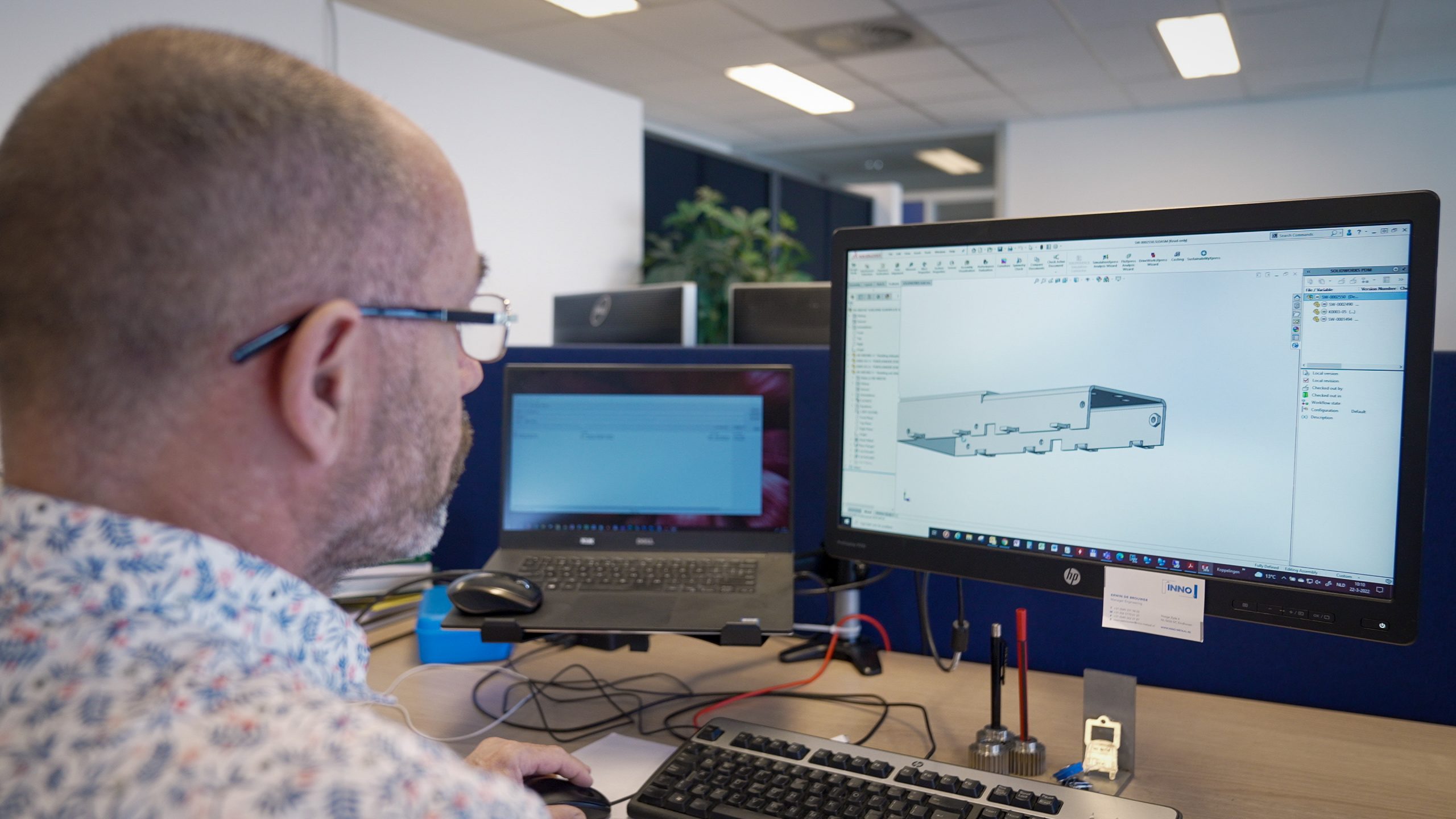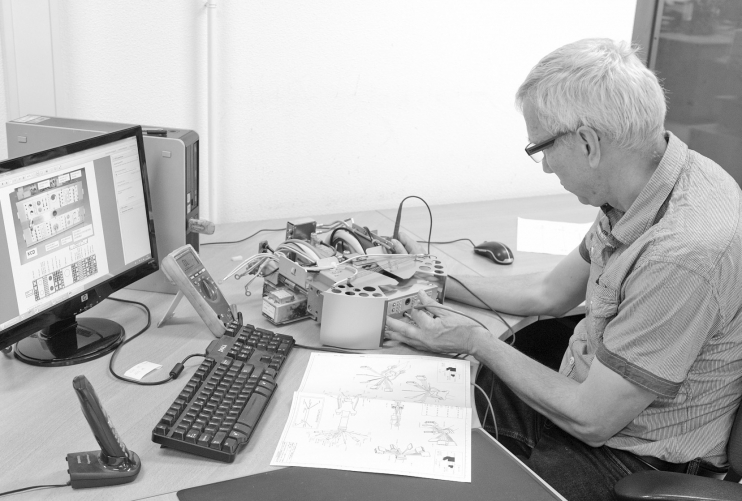 Industrialize & NPI
INNO supports you in the design process
In the earlier design phase, calculations and 3D designs have shown: the product is manufacturable and functional. Can it be put into production without any objection? No, that creates irresponsible risks. First, a prototype has to be validated, an important step towards making your design ready for series. All the more so because the strict requirements associated with the final product release must be met.
The preparations that characterize this pre-production phase mainly consist of testing the 'manufacturability' and the 'error curve' of a product. This includes drawing up assembly instructions, test protocols and technology selections. This also includes recording critical dimensions, developing customer packaging and building test setups. Just like taking care of the technical documentation and the construction of pre-production models (PPM).
In all these activities, INNO employees can provide you with a high degree of service. For years in a row they have shown that they master the transition phase from design to production down to the last detail. Technical and strategic. Pays off for you because you can scale so quickly.
Value Engineering
INNO supports you in the design process
Your product is mature. It has found its way to the market. Time to sit back? Not at all. It is precisely at this stage that it is important to remain competitive. This will only work if you keep two things in mind. First of all, it concerns your change management: your ability to quickly make adjustments if necessary. In addition, it is about cost management: you are faced with the task of achieving a favorable cost price while retaining functionality.
INNO can provide you with excellent service in both cases. We support the development of new prototypes and the related release process through well-considered change management. INNO also contributes to adequate change management by managing the technical documentation.
When it comes to cost price improvement, INNO can lend you a helping hand in many ways. For example, by suggesting design improvements or proposing a change in technology. Adjusting the logistics chain and recording warranty agreements with the customer/supplier are also opportunities for you to reduce the cost price and thus improve your market position.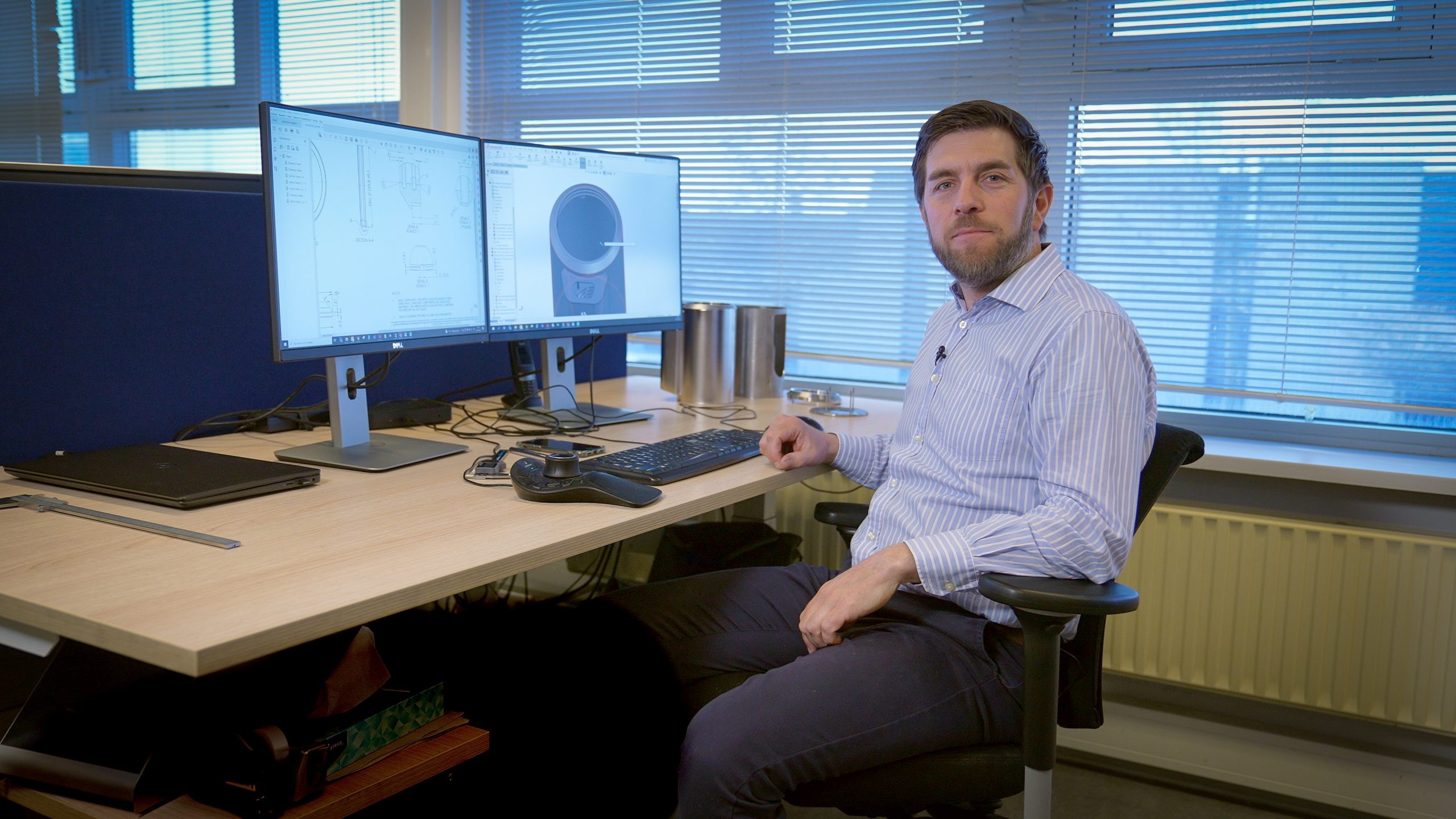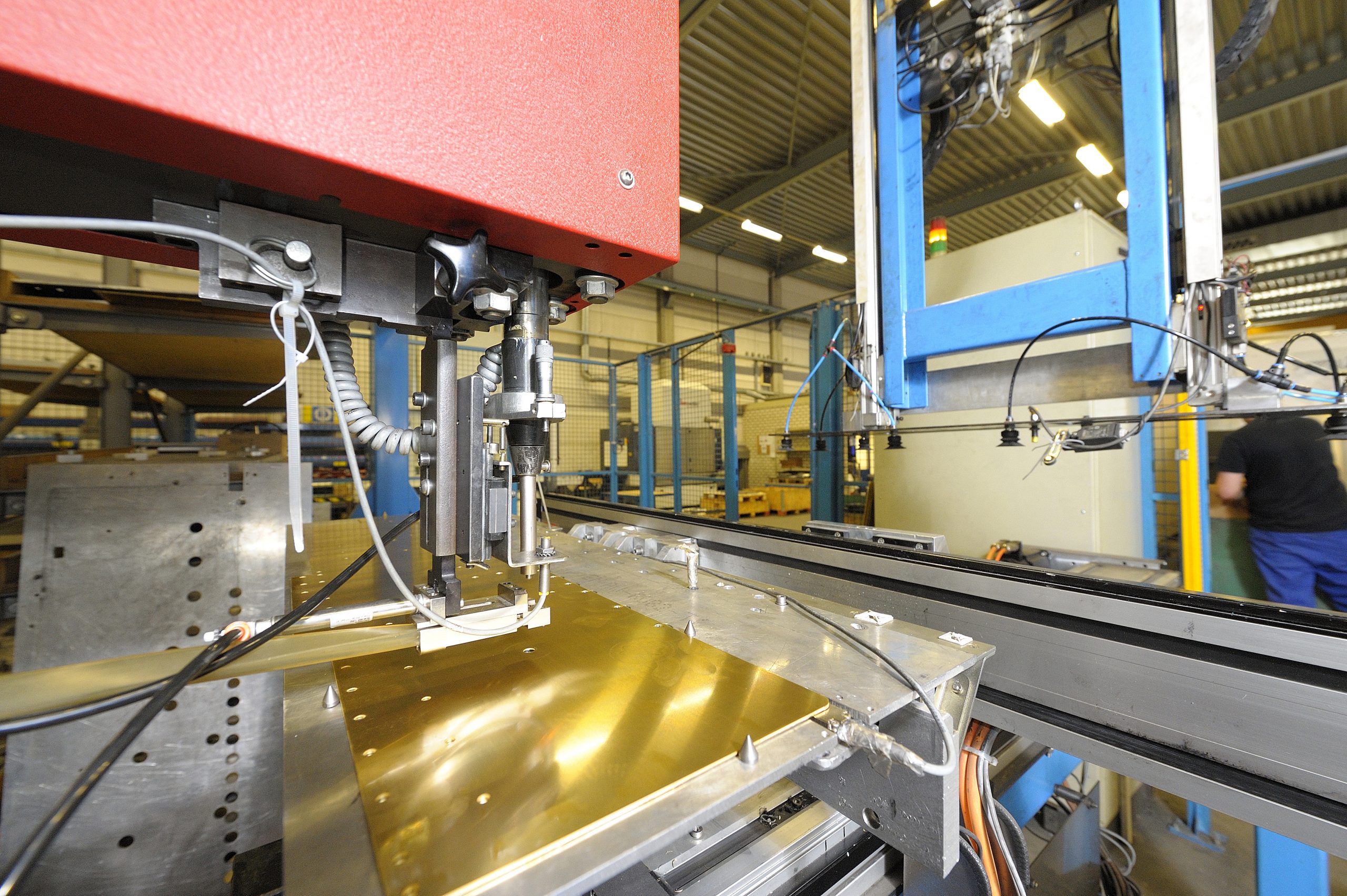 Serial Production & Logistics Integration
INNO supports you in the design process
The customer to whom you supplied advanced technical equipment years ago may be on your doorstep tomorrow with the request to replace certain components of that product. Although the equipment in question has now been further developed, you will still have to be able to meet that 'old demand'. After all, the customer is king. In addition, service obligations often apply.
Keeping this 'line with the past' puts a heavy burden on your organization. For example, you have to keep stock of spare parts that are no longer common in today's technologies. This means that you cannot avoid developing a policy around this issue of obsolescence .
Then it is good to know that INNO can provide you with excellent service during this maintenance phase. This can be done in the field of maintenance, for example through advice on component availability problems. But INNO's support can also relate to practical matters. For example, the production of spare parts for INNO is standard work.