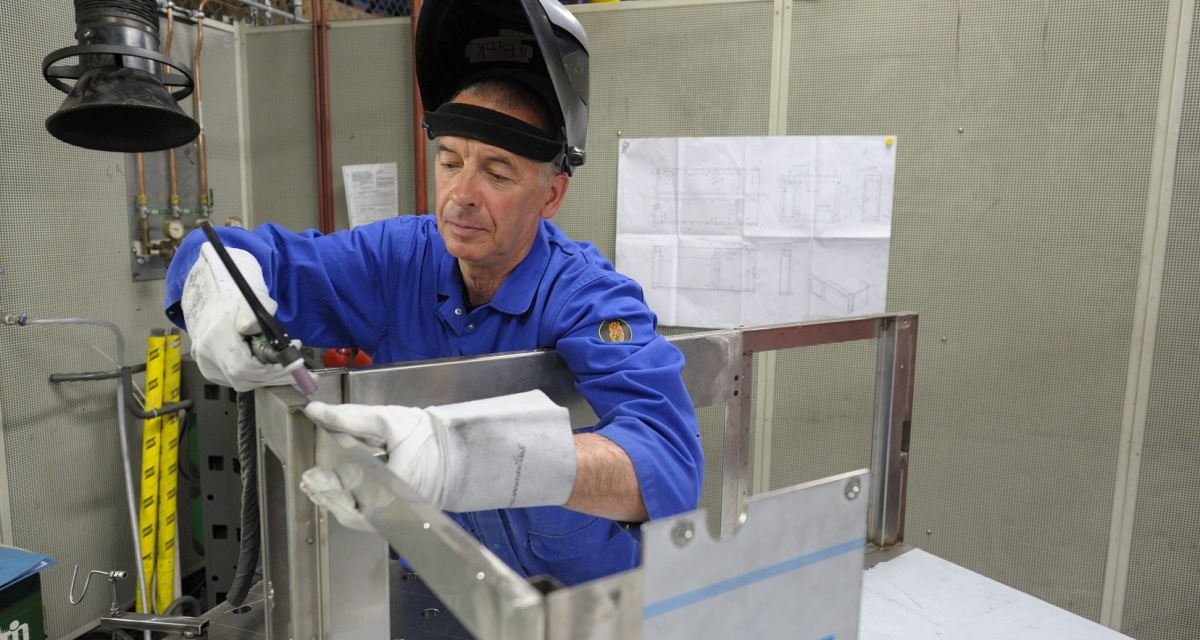 Do you turn a metal plate into a beautiful piece of craftsmanship? Do you want to work independently with stainless steel, steel and aluminum sheet metal and do you like to handle a variety of tasks? You will find plenty of challenges in our organization! We have a diversity of products and beautiful customers that we can supply. Are you the professional or apprentice we are looking for? Then we are looking for you!
We are looking for a new employee / star for the position of:
CNC Operator
What are you going to do?
As a CNC operator you make complex sheet metal products in small and medium-sized series. You have knowledge in the field of processing, deforming and joining sheet metal. You know the operation of different types of CNC/NC machines, you can set the programs, carry out maintenance and convert.
You follow the planning and independently edit a product using the working drawings and work instructions. This must be done within the set standard time in accordance with the specified standards and quality requirements. In addition, you coordinate within a team who will make what and you perform various quality checks with your colleagues by measuring and checking the products made. You comply with the rules of working conditions, safety, well-being and the environment and you ensure that your workplace is clean according to the 5S principle.
What are you bringing?
– A completed vocational education level 2/3 sheet metal work or similar direction, or you are willing to participate in a BBL training with ambition to grow internally within the organization in the long term.
– You are willing to work in 2 shifts.
– Affinity with technology.
– Experience with measuring and reading drawings or are willing to learn this.
– You are quality conscious and have an eye for detail.
– A good command of the Dutch language.
Where will you work?
INNO Metaal & Assembly (INNO) is located in Eindhoven, has 135 employees and has existed for over 30 years. Over the years, the organization has grown into a professional and reliable supplier and system integrator that wants to empower its customers with innovative, mecha(tronic) products. By supplying specialist fine sheet metal & welding as well as complete assemblies, including controls and drives. INNO has the ambition to play a pioneering role in the world of mecha(tronic) solutions.
It is a family business with short lines of communication where you have a lot of freedom and you can immediately make a difference. The working atmosphere is characterized as open, direct and result-oriented in an informal working environment.
What do we offer you?
– A challenging job at an innovative company
– Professional guidance
– A salary depending on your age and experience
– 27 vacation days per year and 8% of your gross annual salary as holiday pay
– 16% shift allowance
-.A 38-hour working week
– A workplace where you can develop yourself if you want to.
Working at INNO?
We are happy to tell you all about it:
INNO is a company that has two feet on the (company) floor. We are proud of our products and people. We know the combination of development and production under one roof, which makes it possible for you to immediately see the result of what you have come up with together with your colleagues.
Are you the CNC operator we are looking for? Then respond directly to this vacancy! Do you have any questions? Call us Valerie (040-7600954) or Elly (040-2629230) or email HR@inno-metaal.nl.
This vacancy is of course open to anyone who recognizes themselves in this.
I want more information!
Are you interested in this position? Or are you curious about other possibilities within INNO?
Leave your details here and we will contact you as soon as possible.