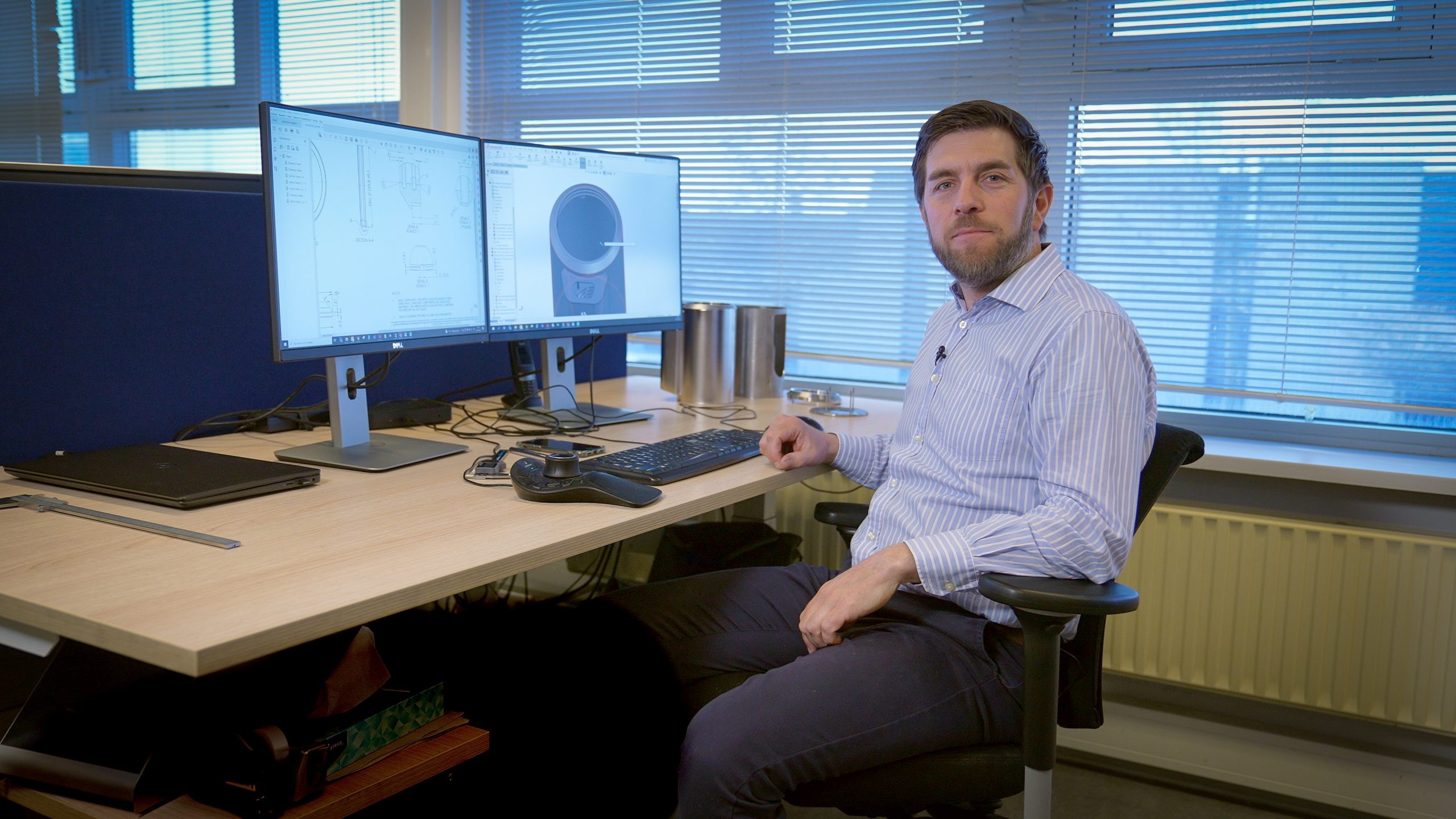 Will you be our new Inside Sales who is customer driven, who knows exactly how to build customer relationships and gain trust? Do you have an affinity with technology? Do you like to think along with customers in the best solution and deliver customization? Then we are looking for you! We offer you an ideal job to further develop yourself within the organization.
We are looking for a new employee / star for the position of:
Inside sales
What are you going to do?
in this role, you are the spider in the web. Because of your customer drive, you are the representative from the customer to the internal organization. Starting with the processing of the customer order (30% of your time spent) until delivery, where you have coordination with planning, production, procurement, logistics and quality department if necessary. Customers can contact you if they have questions about their orders. You ensure that these questions are answered satisfactorily and that the order process runs optimally. As the first point of contact for the customer, you are able to gain their trust and build a customer relationship. You follow and supervise sales orders up to the moment of delivery in close cooperation with your internal staff colleagues. You ensure that contracts and orders with the customers are up-to-date and correctly processed in the ERP system. You act as a source of demand and problem solver for the customer, planning and logistics. You are a real team player and able to walk the roads internally to bring and retrieve the right information.
What are you bringing?
You as a person are commercially minded with an accurate and detailed look at your work and that of others. You work with precision and structure and have the drive to discover and find things for yourself. All this to achieve customer satisfaction. We therefore preferably ask for an MBO work-thinking level. If you have already gained experience during an internship or previously acquired work experience in a technical production/make environment and/or experience with planning, this has an advantage.
In addition, you have:
• A completed MBO course in technical business administration, commercial economics or equivalent;
• Affinity with commerce and technology;
• You communicate with customers in Dutch, English and German, both speaking and writing.
Where will you work?
INNO Metaal & Assembly (INNO) is located in Eindhoven, has 135 employees and has existed for over 30 years. Over the years, the organization has grown into a professional and reliable supplier and system integrator that wants to empower its customers with innovative, mecha(tronic) products. By supplying both specialist fine plate & welding work and complete assemblies made including controls and drives. INNO has the ambition to play a pioneering role in the world of mecha(tronic) solutions.
It is a family business with short lines of communication where you have a lot of freedom and you can immediately make a difference. The working atmosphere is characterized as open, direct and result-oriented in an informal working environment.
What do we offer you?
• Family owned business with no-nonsense mentality and short lines, an organization in change.
• Good working conditions and plenty of room for development.
• Challenging customers in an international playing field.
• Inspired colleagues and beautiful products with social significance.
• Building on success, your influence is immediately noticeable and measurable.
• We also see this position as suitable for an HBO starter with ambition to grow internally in the long term within sales or other disciplines of our organization.
Working at INNO?
We are happy to tell you all about it:
INNO is a company that has two feet on the (company) floor. We are proud of our products and people. We know the combination of development and production under one roof, which makes it possible for you to immediately see the result of what you have come up with together with your colleagues.
Are you excited? Then respond directly to this vacancy! Do you have any questions? Call Elly on 040-2629233 or mail to HR@inno-metaal.nl
This vacancy is of course open to anyone who recognizes themselves in this.
I want more information!
Are you interested in this position? Or are you curious about other possibilities within INNO?
Leave your details here and we will contact you as soon as possible.