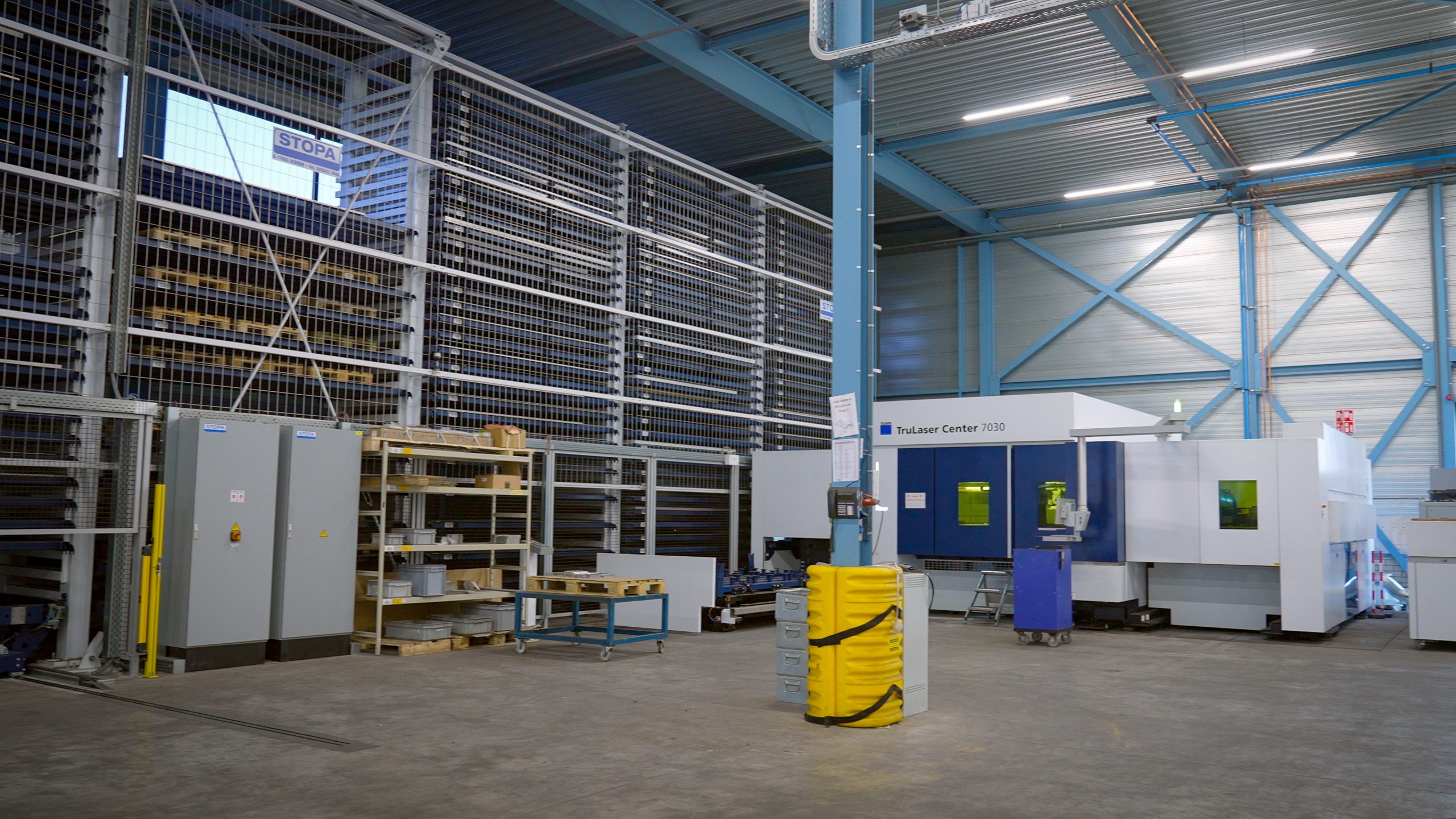 Have you always wanted to work with the latest sheet metal machines? Are you passionate about technology? As an operator, you are responsible for cutting and punching sheet metal and are a hugely important link at the beginning of the production process. Are you the Operator punch laser who is independent and wants to work in two shifts? Then we are looking for you!
We are looking for a new employee / star for the position of:
operator punch-laser
What are you going to do?
As an operator, you independently operate several machines at the same time, both the punching machine and our latest laser cutting machine, where only a few of them are located in the Netherlands. In addition, other activities may also be requested from you. you are responsible for:
Coordinating with work preparation about the CNC program to be used for the required product. You program the machine yourself.
Making the results of sheet metal products independent with the help of punching/laser cutting machines, by means of correct conversion and adjustment of the machines.
Carrying out various quality checks and ensuring that your made products proceed well to the next operation.
Thinking along in terms of quality, product and process improvements.
Maintaining the machines and resolving (minor) faults independently where necessary.
What are you bringing?
A completed MBO education in metalworking / mechanical engineering, or a participation in a bbl training with ambition to grow internally within the organization in the long term.
Affinity with technology and metal in a modern, automated machine park.
You can read drawings and use measuring equipment.
You are prepared to work in the 2-shift service.
Mastery of the Dutch language in both written and spoken language.
Where will you work?
INNO Metaal & Assembly (INNO) is based in Eindhoven, has 150 employees and is 35 years old. Over the years, the organization has grown into a professional and reliable supplier and system integrator that wants to empower its customers with innovative, mecha(tronic) products. By supplying specialist fine sheet metal & welding as well as complete assemblies, including controls and drives. INNO has the ambition to play a pioneering role in the world of mecha(tronic) solutions.
It is a family business with short lines of communication where you have a lot of freedom and you can immediately make a difference. The working atmosphere is characterized as open, direct and result-oriented in an informal working environment.
What do we offer you?
Family business with no-nonsense mentality and short lines, an organization in change.
Good working conditions and plenty of room for development.
Inspired colleagues and beautiful products with social significance.
Building on success, your influence is immediately noticeable and measurable.
Working at INNO?
We are happy to tell you all about it:
INNO is a company that has two feet on the (company) floor. We are proud of our products and people. We know the combination of development and production under one roof, which makes it possible for you to immediately see the result of what you have come up with together with your colleagues.
Are you excited? Then respond directly to this vacancy! Do you have any questions? Call us:Valerie (040-7600954) or Elly (040-2629230) or mail to@inno-metaal.nl.
This vacancy is of course open to anyone who recognizes themselves in this.
I want more information!
Are you interested in this position? Or are you curious about other possibilities within INNO?
Leave your details here and we will contact you as soon as possible.